The Buckman Direct Diversion (BDD) is proud to announce the hiring of Charles Vokes as the new BDD facility manager. Mr. Vokes starts October 6 at Buckman Direct Diversion Regional Water Treatment Plant and comes to us from Arlington, Texas.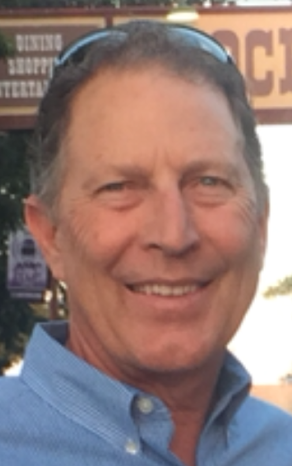 Charles has relocated to Santa Fe to oversee a total of 34 positions, and our 15 million gallons per day (MGD) advanced surface water treatment facility that serves both City and County residents. The BDD is a joint venture facility, owned by the City of Santa Fe, Santa Fe County and Las Campanas, that was created to divert, treat and deliver San Juan Chama and Native waters from the Rio Grande.
The BDD has provided between 60-100% of the City and County's water supply this summer. The percentage supplied is based on varying well and reservoir availability, which affects up to 70,000 City residents, and the southern portion of the 147,500 Santa Fe County residents.
BDD Board Chairman Joseph Maestas excitedly remarked, "On behalf of the BDD Board, I welcome Charles and his family as new members of our community, and Charles as the new leader of our BDD Team. I am excited about the great experience and qualifications that Charles brings to our facility. I look forward to working with him to continue providing the highest levels of BDD facility management and high quality drinking water."
Mr. Vokes served Arlington Water Utilities for 28 years and the last 4 years as the Assistant Director (AD) of Utilities. As the AD, he was responsible for the direction of three sections: Water Treatment, Laboratory Services and Water Resource Services. The Treatment Facilities included 3 surface water plants with a combined capacity of over 200 MGD using advanced processes including ozonation and biological filtration. His experience is a valuable addition to the BDD's advanced treatment processes utilizing ozonation and micron membrane and granular activated carbon filtration.
Charles stated, "Accepting this position at the Buckman Direct Diversion in Santa Fe will allow me to work in my chosen field for an organization which is known as one of the best. I look forward to working with the existing and future staff member to continue tradition of excellence."
Mr. Vokes graduated from the University of Texas at Arlington with a degree in Biological Sciences and began his career with Arlington Water Utilities as their Senior Biologist. Over the next 28 years, he served Arlington as Lab Manager, Water Treatment Manager and Assistant Director. He has held additional positions as a Training Specialist for the City of Fort Worth, the Texas Regional Manager for U.S. Water Services Corporation and Water Superintendent for the City of Cleburne. His specialty in water quality issues gained recognition through his publication titled, "Impact of Ozone and Biological Filtration on Water Quality Parameters in Arlington, Texas".
Charles is married, has 5 grown children and 4 grandchildren. He enjoys golf, tennis, snow skiing and fishing, so our Santa Fe and New Mexico summer and winter recreational opportunities will be right in par with his weekend goals.