Thirty-seven graduate students, plus three administrators from Texas A&M's Water Management & Hydrological Sciences Program toured the Buckman Direct Diversion regional water treatment plant on May 15 as part of a nine city interdisciplinary experiential learning and research program lead by Dr. Ronald Kaiser and Kevin Gamache. The Buckman Direct Diversion water treatment facility was included as part of this class's field course titled, "Bridging Hydrology, Governance, Culture and Scarcity for Effective Rio Grande Water Management".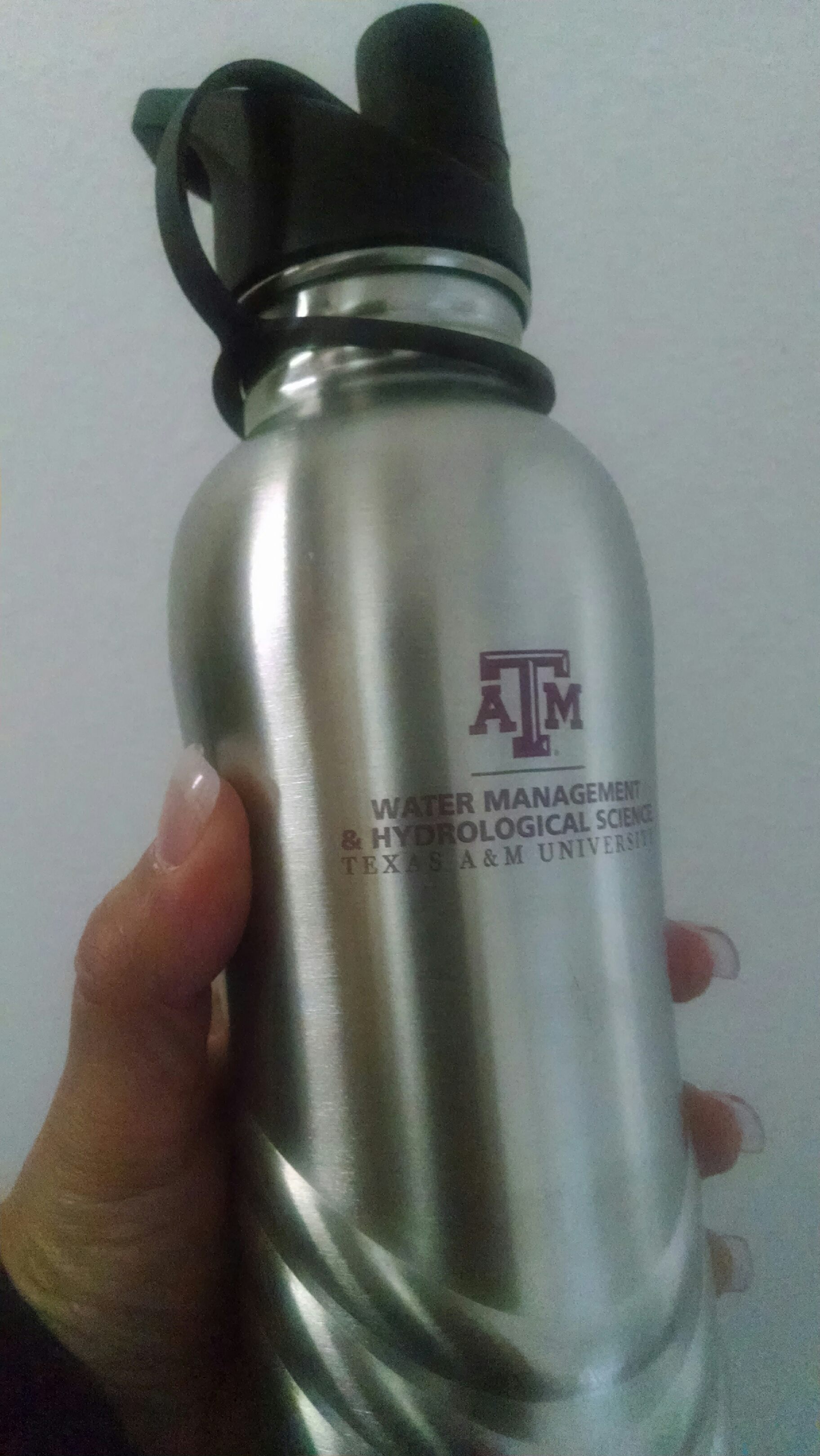 The class journeyed from College Station, Texas to begin their trek of the Rio Grande from Alamosa, Colorado, then through New Mexico towns – Pilar, Santa Fe, Albuquerque, Los Lunas and Las Cruces, continuing back into Texas through El Paso, Del Rio, McAllen, Brownsville and back to College Station.

Mr. Kevin Gamache stated BDD is an integral part of the course field study program showing the importance of surface water diversion and advanced treatment to sustain the Santa Fe area's future drinking water resources.

Chief Operator Gary Durrant began the tour with an overview Power Point presentation of the BDD facility and treatment processes, then continued through the facility's main campus conventional and advanced treatment processes structures. Many questions were asked throughout the presentation regarding advanced treatment processes, in addition to questions regarding existing positions and job opportunities.

Dr. Kaiser feels the Buckman Direct Diversion model is such a critical and necessary model for the future of all low moisture, dry desert geographic areas in the Southwest including Texas and stated that BDD will be included in all graduate study field course trips in the future. The graduate course is a 2 year program and they plan to implement this field course trip as a mandatory end program practicum requirement for future classes.

We enjoyed having the Texas A&M students onsite and look forward to hosting future tours for this group.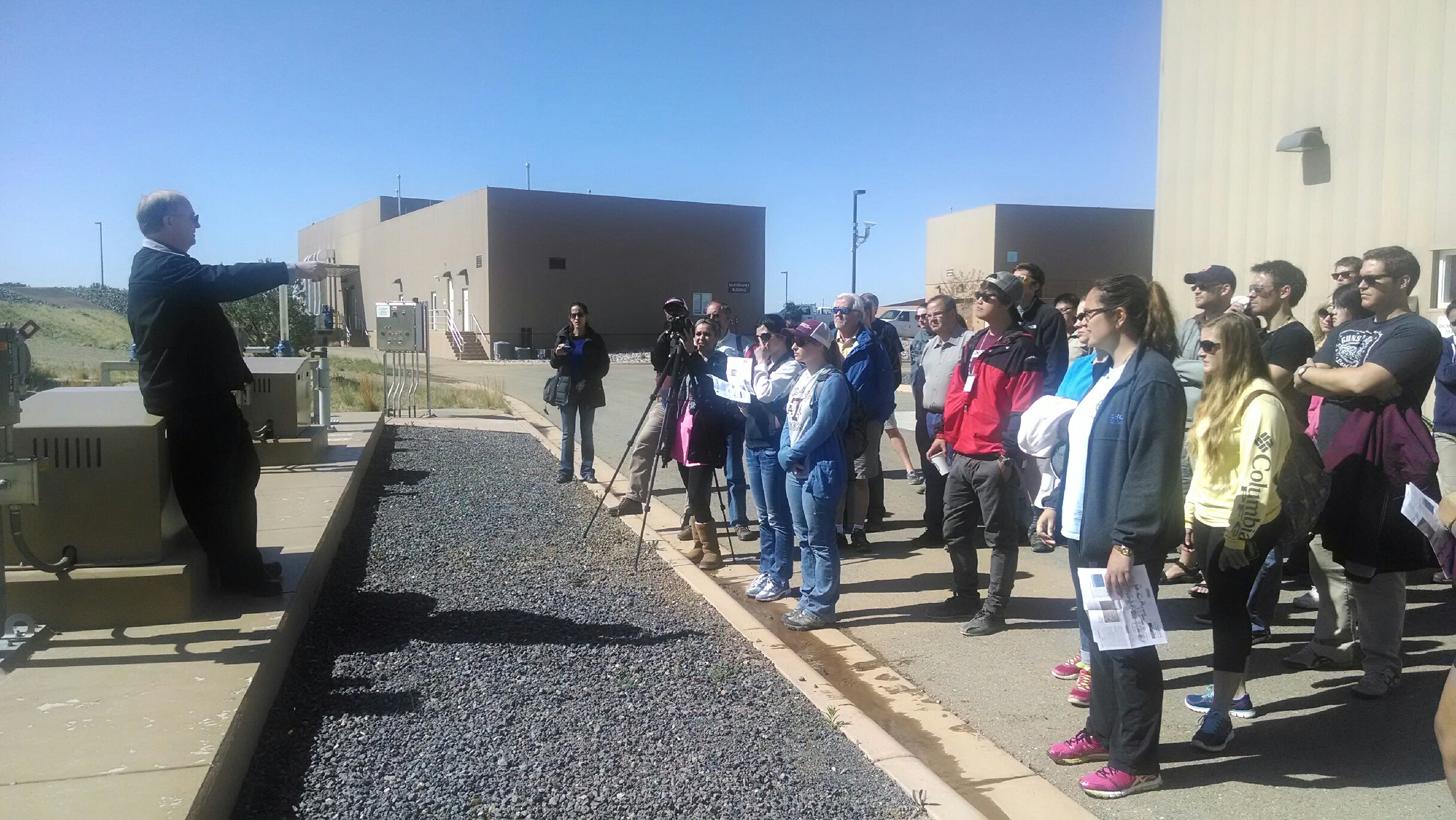 Gary Durrant explains the flocculation and sedimentation process as a grad student video documents the whole tour.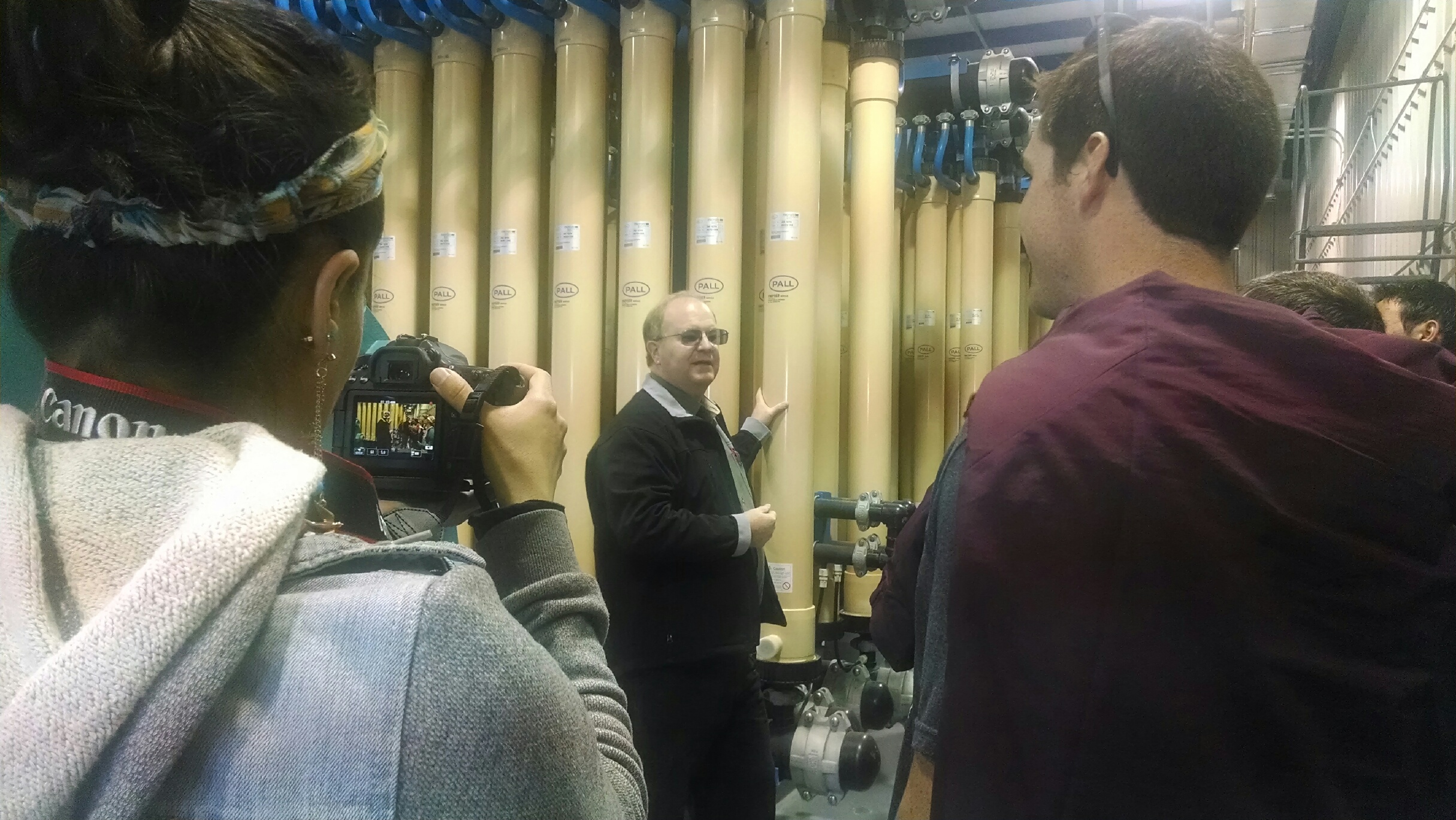 Gary discusses the micron membrane filtration process and explains how the water is pushed through the membrane filters to capture particulates greater than .1 micron while being video recorded.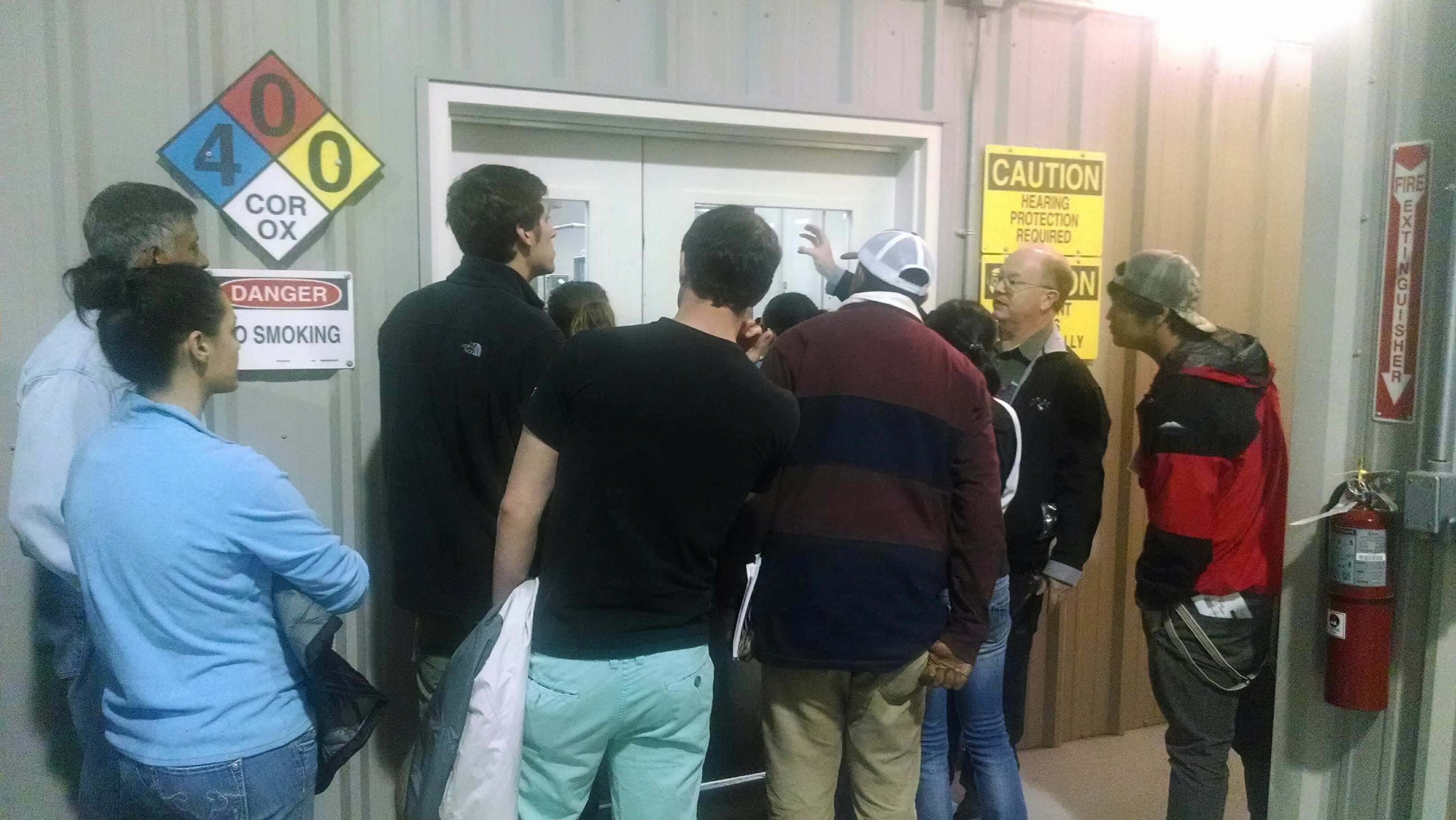 Students are shown Ozone treatment only through windows. Hazardous levels may exist in this area, so people are not allowed in without proper PPE gear.

Organizations who are interested in tours may contact Bernardine R. Padilla at brpadilla@santafenm.gov, 505-955-4519, or Gary Durrant at gcdurrant@ci.santa-fe.nm.us, 505-955-4501.