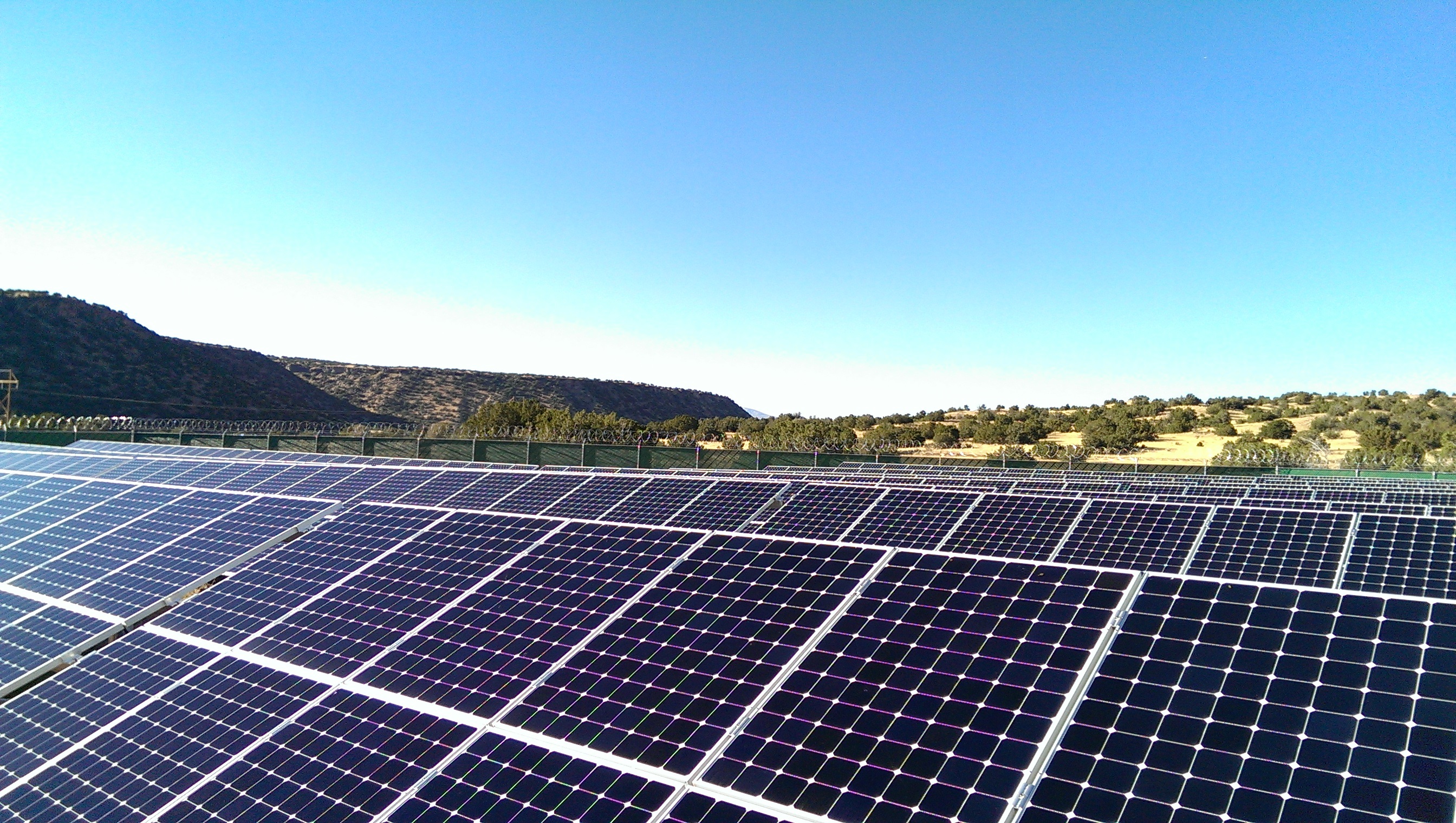 Buckman Direct Diversion (BDD) received a nomination and a 2014 Award of Merit from the National Association of Industrial and Office Properties (NAIOP), New Mexico Chapter of the Commercial Real Estate Development Association for its newest solar array at BDD's Booster Station 2A.  The NAIOP honored the top New Mexico real estate projects at its annual Awards of Excellence luncheon.  Accepting the honorable mention award were Facility Manager Charles Vokes, Chairman of the BDD Board Joseph Maestas and SF Public Utilities Director Nick Schiavo.
Recognized in the Civic/Public project for the solar build by Bradbury-Stamm Construction and Positive Energy Solar, this 4,608 solar panel array increases the BDD's energy by another 1.5 mw for a total of 2.5 mw and 41% total energy needed to treat and deliver Rio Grande surface water to Santa Fe residents.  The solar system completed in June of this year is located on 5 acres and takes up 30 percent less land, minimizing our environmental footprint.  The energy savings will reduce the BDD's annual bill up to an additional $205,000 per year, bringing the total potential annual energy saving to $400,000.  Positive Energy Solar and Bradbury Stamm Construction were selected through an RFP process to install the array.
The top NAIOP Civic/Public project awardee was the McKinley County Justice Complex in Gallup.  The Paseo/I-25 reconstruction project was awarded with the NAIOP's top Chairman's award and recognized as a significant "game changer" for its huge scale and coordination plus the potential economic and environmental impact.