Under the Joint Powers Agreement for the BDD Project agreed up by the City of Santa Fe and Santa Fe County in March 2005, the BDD Project Board is responsible for:
Diverting, treating, transmitting and delivering surface water by means of the BDD Project to the City and County and Independent Water Systems in accordance with respective diversion allocations and delivery demands;
Managing the Owners' Consultant Contract and supervising the performance of the Owners' Consultant;
Entering into the Design Build Contract and supervising performance of the Design Build Contractor;
Entering into the Project Management and Fiscal Services Contract and supervising the performance of the Project Manager; and
Entering into the Facility Operations and Procedures Agreement with Las Campanas.
The BDD Project Board's authority and duties do not encompass:
The distribution of water to customers;
The assessment or collection of water charges;
The regulation of water use by customers or the ownership;
Acquisition or permitting of use of water rights or contract rights.
For more information about the BDD Project Board, visit the Intergovernmental Agreements section.
Board Members
Carmichael A. Dominguez
Chair, BDD Board

Chair, City of Santa Fe Finance Committee

City Council, District 3
(505) 955-6814
Councilor Dominguez was elected to the Governing Body in March 2006 and is serving his third term as City Councilor. Councilor Dominguez is a life-long resident of Santa Fe. He is a graduate of Santa Fe High School and Santa Fe Community College, with an Associates of Applied Science degree, and was a student at New Mexico State University.
His long history of dedicated service to this community includes serving as a member of the Santa Fe Public Schools Board of Education, Tierra Contenta Corporation Board of Directors and Zona del Sol.
Councilor Dominguez is employed by the New Mexico Department of Transportation and is the father of two sons.


Miguel M. Chavez
Vice Chair, BDD Board  

Board of County Commissioners, District 2
(505) 986-6200
Email: mchavez@santafecountynm.gov
Commissioner Chavez was elected in 2013 and currently serves as a member of the Board of Finance, BuckmanDirect Diversion Board, Extraterritorial Land Use Authority, Housing Authority Board, Indigent Hospital and Healthcare Board, Metropolitan Planning Organization, and the Santa Fe Solid Waste Management Authority. He served twelve years on the Santa Fe City Council and lobbied to enact a truck ban on Agua Fria Street.
Miguel is a woodworker by trade and was selected to create furniture for a collection at the state Capitol in 1991 and has taught furniture making to fifth- and sixth-grade students at Atalaya Elementary School.
Miguel and his wife of 34 years, Liz Marquez Chavez, have three children and grandchildren.


Liz Stefanics
Alternate, BDD Board Member

Santa Fe Board of County Commissioners, District 5

(505) 986-6200
Liz is currently the Santa Fe Director of the UNM School of Public Administration, a Senior Researcher with the UNM RWJ Center for Health Policy, and a registered federal lobbyist for a philanthropic education program.
She served in the New Mexico State Legislature as a State Senator from 1993-96 sponsoring a wide variety of bills on health and human services, the environment, public finance, human rights, and a wide variety of other issues to improve the status of New Mexicans.
Education includes: BS from Eastern Kentucky University; MS from the University of Wisconsin, a Ph.D. from the University of Minnesota, post doctoral work at the Ohio State University and the University of New Mexico in Law, and a Certified Risk Manager for Public Entities from AICPCU IIA.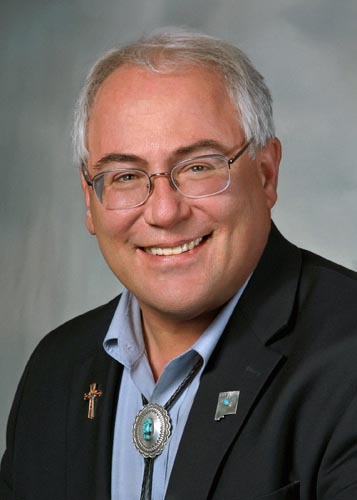 Peter Ives
BDD Board Member

City Councilor District 2

Email:  pnives@santafenm.gov
Ph: (505) 955-6816
Fax: (505) 955-6683
Public Works CIP/Land Use Committee Chair
Water Conservation Committee Chair
City Council Parliamentarian
Buckman Direct Diversion Board
Water Conservation Committee Chair
Councilor Peter Ives supports sustainability and recycling programs, encourages public participation, and looks for alternative solutions to common problems that affect neighborhoods such as traffic that is diverted through neighborhoods when a road is under construction. He is working to strengthen programs that encourage more tourism. Councilor Ives represents District 2.

Henry Roybal
BDD Board Member

Santa Fe Board of County Commissioners, District 1

Board of Finance
Housing Authority Board
North Central Regional Transit District (NCRTD)
Regional Coalition of LANL Communities
Santa Fe Metropolitan Planning Organization (MPO)
Santa Fe Solid Waste Management authority
Email:  hproybal@santafecountynm.gov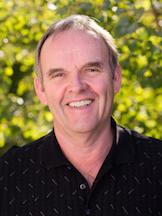 Michael Harris
Alternate, BDD Board Member
City Council, District 4

 Finance Committee

Solid Waste Management Joint Powers Board
City Business & Quality of Life Committee Vice Chair
(505) 955-6817
Email: maharris@ci.santa-fe.nm.us
Councilor Harris was elected to the Governing Body in March 2016 and is serving his first term as City Councilor. Councilor Harris has been a resident of Santa Fe for nearly 3 decades. Michael brings a business perspective to the Board due to his experience in the construction industry, starting as a general contractor and moving into construction management about 12 years ago.  He has a broad understanding of finances and project management which he brings to the BDD Board.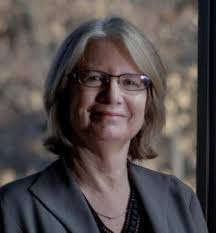 Denise Fort
Citizen At-Large BDD Board Member – February 2016

Email: fortde@law.unm.edu
UNM School of Law Professor Emeritus
Sierra Club, Rio Grande Chapter Energy Chair
University Council on Water Resources
Ms. Fort has a deep interest of New Mexico water policy, and advocate of environmental protection.  Ms. Fort is a long time proponent of environmental flows for western rivers including the Santa Fe River.  She is well versed in state government, state laws and financial policy.
In Ms. Fort's previous career history, she has held position as NM Secretary of Finance and Administration, Director of NM Environmental Improvement Division and was a member of the NM Water Trust Board.
JC Helms, PhD
Alternate, Citizen At-Large BDD Board Member – March 2016

Email: westernservices@msn.com
President, New Mexico Companies, LLC
Harvard College, BA
Eberhard-Karls Universitaet-Germany, Fulbright Scholar
Harvard University, PhD
Mr. Helms grew up in Santa Fe, New Mexico and has lived the past 27 years in Santa Fe and Albuquerque.  He has a great interest in water issues for the Santa Fe community.
He currently runs his own business New Mexico Companies, which offers both residential and commercial construction.  He has 43 years of construction and development industries experience, mainly in the Southwest, but has traveled worldwide with contract development ventures for corporations such as Western Services Construction, Hunt Building Corporation, Gerald D. Hines Interests, General Electric, Litton Industries, Rockwell International, Development Corporation, Knight, Frank, Rutley of London and Linbeck Construction of Houston and Iran, along with many other companies.