BDD Board
Board Authority
Under the Joint Powers Agreement for the BDD Project agreed up by the City of Santa Fe and Santa Fe County in March 2005, the BDD Project Board is
responsible
for:
Diverting, treating, transmitting and delivering surface water by means of the BDD Project to the City and County and Independent Water Systems in accordance with respective diversion allocations and delivery demands;
Managing the Owners' Consultant Contract and supervising the performance of the Owners' Consultant;
Entering into the Design Build Contract and supervising performance of the Design Build Contractor;
Entering into the Project Management and Fiscal Services Contract and supervising the performance of the Project Manager; and
Entering into the Facility Operations and Procedures Agreement with Las Campanas.
The BDD Project Board's authority and duties
do not
encompass:
The distribution of water to customers;
The assessment or collection of water charges;
The regulation of water use by customers or the ownership;
Acquisition or permitting of use of water rights or contract rights.
For more information about the BDD Project Board, visit the
Intergovernmental Agreements section
.
Board Members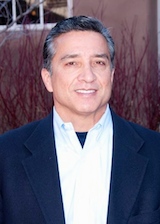 Consuelo Bokum
Ms. Bokum is a native of Santa Fe and a local water policy expert who has more than 15 years of water policy experience. She is the director of the Water Project, 1000 Friends of New Mexico. In 2006, she was awarded the New Mexico Earth Science Achievement Award. She is serving her third term as an at-large member on the BDD Project Board.