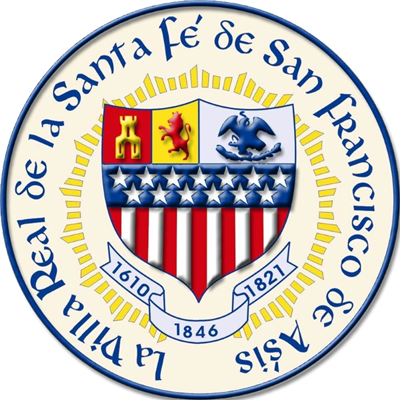 City Recommends Restoring Water Quality in Buildings Before Reopening
Stagnant Water Left In Unused Plumbing May Not Be Safe To Drink Until It's Flushed
Santa Fe, June 1, 2020–Buildings, businesses, rentals, and residences that have been closed or unoccupied for several weeks may experience stagnant water inside the building plumbing due to lack of water usage. This water may be unsafe to drink or use for commercial or domestic purposes. Low or no water usage presents optimal conditions for the growth of pathogens like Legionella due to low disinfectant (e.g. chlorine) concentrations and low water temperatures. Stagnant water also changes water chemistry, which may increase pipe corrosion and leaching of metals, including lead. It is important to ensure your building water system is safe to use after a prolonged shutdown.
The City of Santa Fe Water Division recommends building owners and managers take the following steps to restore water quality before reopening:
Check with the building owner or property manager for existing flushing and system plans.   Large buildings and complexes may already have a water management and flushing plan established. Inspect all piping for leaks and corrosion.
Flush Buildings

Flush the service line that runs from the City water main to the building. Run outdoor spigots/faucets for 20 minutes or until chlorine is smelled.
Flush cold-water lines inside the building. Start at the farthest point from the water meter. Systematically flush toilets and allow water faucets to run in bathrooms, kitchens, utility areas, drinking fountains, etc. for 20 minutes or until chlorine is smelled. Be sure to flush all areas of the building, particularly dead-ends.
Flush hot-water lines for 10 to 15 minutes after flushing cold water lines.

Disconnect and clean building point-of-entry water filters, faucet filters, and aerators following manufacturer's instructions.
Drain, flush, and clean devices connected to the plumbing system following manufacturer's instructions including hot water heaters, ice machines, water storage facilities, spas, humidifiers, and dishwashers.
Do not flush concentrated amounts of disinfects/cleaning products directly to sewer – this can cause biological upsets at the City wastewater treatment facility. Always dilute or dechlorinate the water first.
For more information and guidance please visit:
EPA – Information on Maintaining or Restoring Water Quality in Buildings with Low or No Use: https://www.epa.gov/coronavirus/information-maintaining-or-restoring-water-quality-buildings-low-or-no-use
CDC Guidance for Reopening Buildings After Prolonged Shutdown or Reduced Operation (includes business-specific guidance including hotels, pools, spas, and healthcare centers): https://www.cdc.gov/coronavirus/2019-ncov/php/building-water-system.html
City of Santa Fe Water Division: https://www.santafenm.gov/water_division