Hello, my name is Juan Jose Portillo and I am currently a Lead Water Operator for the Buckman Direct Diversion Water Treatment Facility. I have been employed with the City Of Santa Fe for 19 years.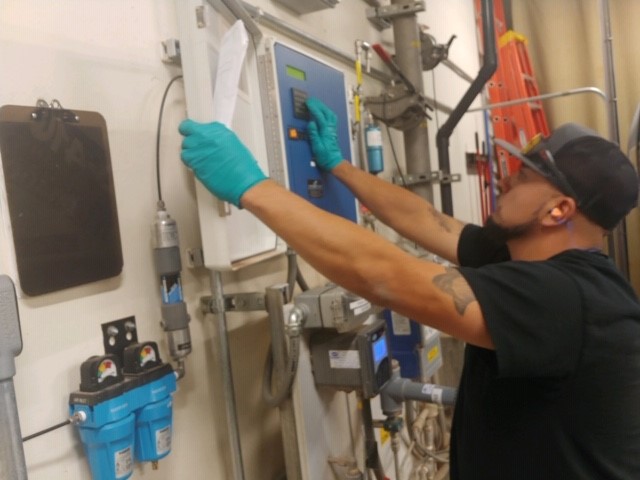 I was born in Santa Fe but spent most my childhood in Texas before moving back at the age of 16. I started working in public utilities a few years after high school at the San Mateo Water Division in May 2002, and worked there for 10 years. In that time, I managed to get my Level I and Level II water operator certification.
I was hired at BDD in 2012 as an entry level operator.  During my first few years here, I obtained both my Level III and Level IV water operator certification. I also obtained an Associate Degree in Sustainable Technologies with a Certificate in Water Treatment through the education partner program at Santa Fe Community College, while working full time at BDD.  Working here has been a great experience, not only working with a great group of people, but sharing the privilege in providing clean, safe drinking water to the residents of Santa Fe, NM. I'm proud of my accomplishments through my journey at BDD. In my spare time, I enjoy coaching little league, spending time with my family and playing sports.